Books for coffee lovers

From Mr. Coffee Expert Panagiotis Nikas
"A dream you dream alone is only a dream. A dream you dream together is reality."
JOHN LENNON

PANAGIOTIS
NIKAS
… goes beyond the conventions of survival and gives free rein to his creative imaginations!
INTRO
I was born in Athens in 1970. I am married and have three daughters and a grandson! Active and busy from a young age, I went through many sports and activities with a greater love of cycling that I stopped due to illness.
PERSONAL
In my personal life I did not stop looking for my limits and that is why I was involved in all extreme sports. Scuba diving, free fall, mountaineering and sport climbing, maintain the flame of searching for limits and achieving goals.
READ MORE
REVIEWS
One of the best books I read in 2020; Strayed has an incredible honesty and vulnerability that makes this a compelling read from start to finish. Her raw honesty about her struggles as she hikes the Ethiopia resonated with me and reminded me of my early years on the road.
This book takes a deep look at life in Ethiopia, and provides a human element and connection to such a rampant problem. The author is a traveler and uses that detachment to follow and report on the interconnected lives of a handful of residents of a Addis ababa.
---
The author is best known for his short stories and this book shines in that light.
Panagiotis travels the world in search of the secret to national happiness.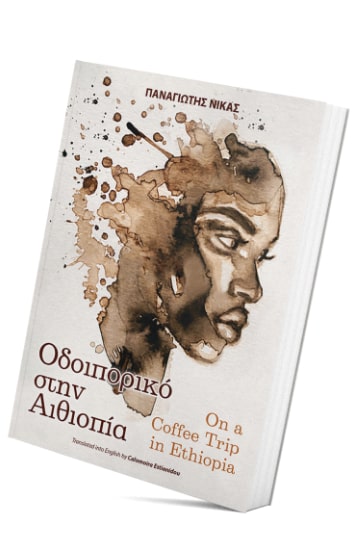 "There are seven sins in the world: Wealth without work, Pleasure without conscience, Knowledge without character, Commerce without morality, Science without humanity, Worship without sacrifice and politics without principle."
MAHATMA GANDHI